Amazon All new Echo Show 8 2nd Gen Smart Speaker

➥ Overview Amazon Echo Show 8 – Smart Display with Alexa…
You're looking at the Amazon Echo Show 8 Voice-Activated Speaker with Screen. This compact looking smart device is easy to set up and use. Just plug the device and follow the steps on the screen and connect it with your Wi-Fi connection. The Amazon Echo Show 8 has microphones that can hear you from across the room, even in noisy environments, or while playing music. This speaker connects to Alexa voice service and answers any question you ask, for instance, ask Alexa, "What's in the news today?". This intelligent voice assistant will trawl through the web and speak the appropriate answer aloud as it is displayed on the screen. The Echo Show features a vibrant 20.32 cm (8-inch) HD touchscreen that lets you watch music videos, news bulletins, movie trailers, or catch up on award-winning TV shows from Amazon Prime Video. Enjoy premium audio quality on the Echo Show as its speakers feature dual 52 mm, neodymium speakers, with a passive bass radiator that deliver excellent sound. This device also lets you adjust the treble, mid, and bass levels using only your voice. This smart speaker is also built with multiple layers of protection to safeguard your privacy. This device is integrated with a 1MP camera, thus allowing you to make hands-free video calls to friends and family who have the Alexa app, an Echo Spot or Echo Show. It also has Skype calling feature that lets you stay in touch with friends and family in other countries. It even allows you to make and receive voice calls while you are busy with other chores, for instance, when you're busy making dinner, just ask Alexa to place a call to Mom or send a quick voice message to a friend. Use announcements like a one-way intercom to broadcast messages to all your Echo devices. The Amazon Echo Show 8 is compatible with smart home devices like lights, plugs, security cameras, A/Cs and TVs. The Routine feature in the Alexa app lets you control multiple devices at scheduled times or with a single voice command. According to your preference, you can simply change the language from English to Hindi via the language settings in the Alexa app. This device also includes a microphone and a camera off button that electronically disconnects the microphone and the camera when not in use. It also has a built-in shutter to the ability to delete your voice recordings. This device also lets you update your shopping list to replenish your pantry, create calendar events and reminders.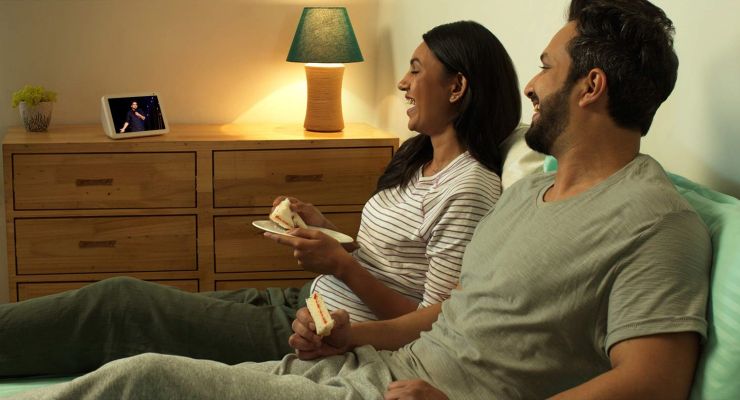 ➥ Introducing Echo Show 8
Echo Show 8 connects to Alexa to give you vivid visuals on a 20.32 cm (8 inch) HD screen with rich stereo sound – in a design that fits in any room in your home. Just ask Alexa to show your favourite TV shows, watch movies, play music with lyrics, show you weather updates, watch news bulletins, or control your smart home. It comes with a built-in camera, so just ask Alexa to make video calls to friends & family or monitor your kid's room while doing your daily chores.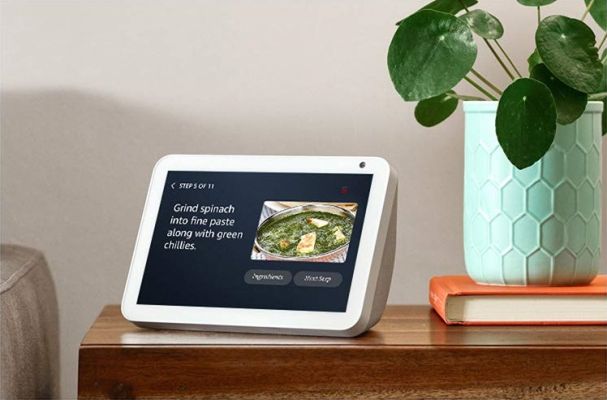 ➥ Enhanced Entertainment
Enjoy premium HD video with stereo sound as you watch the latest movies & award winning TV shows from Amazon Prime Video. Watch your favourite TV shows on Voot or music videos on Hungama Music. Enjoy stereo sound experience while streaming music from Amazon Prime Music, Apple Music, JioSaavn, Gaana, Hungama & more.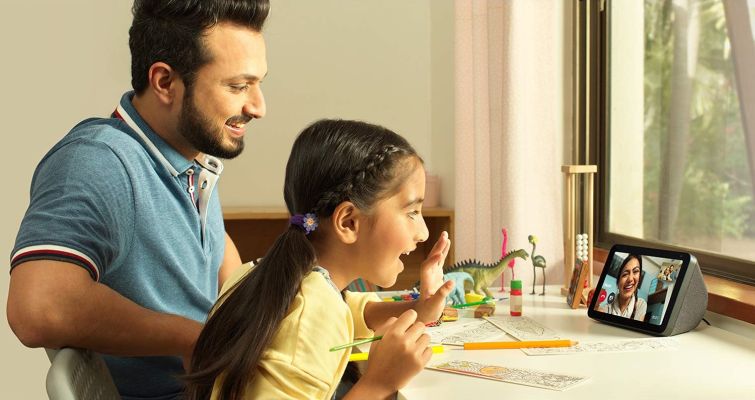 ➥ Alexa Is Happy To Help
Make your life easier at home. Use your voice to cook along with step by step recipes, set timers, add items to lists, and create calendar events and reminders. You can also check the news, weather, or traffic. Ask for sports scores, movie showtimes, restaurant hours, or information.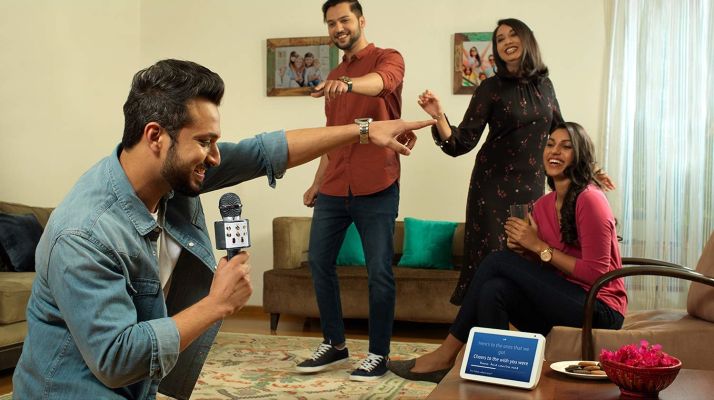 ➥ Hands-Free Video Calling And Messaging
Echo Show 8 makes it easy to stay in touch. Make video calls to friends and family who have Skype, other Echo devices with screen, or the Alexa app. You can also make voice calls, send messages, or instantly connect to other Echo devices in your home to make a quick announcement or check in on the kids.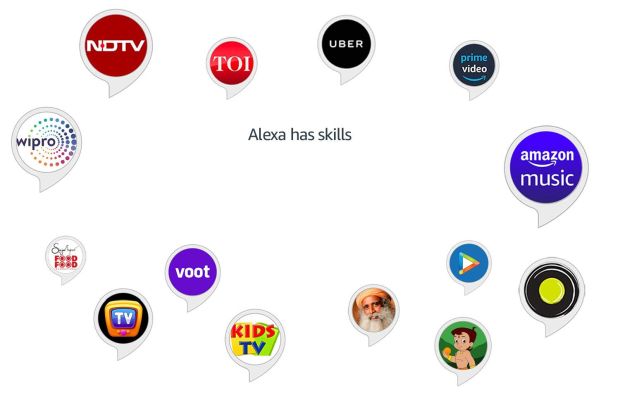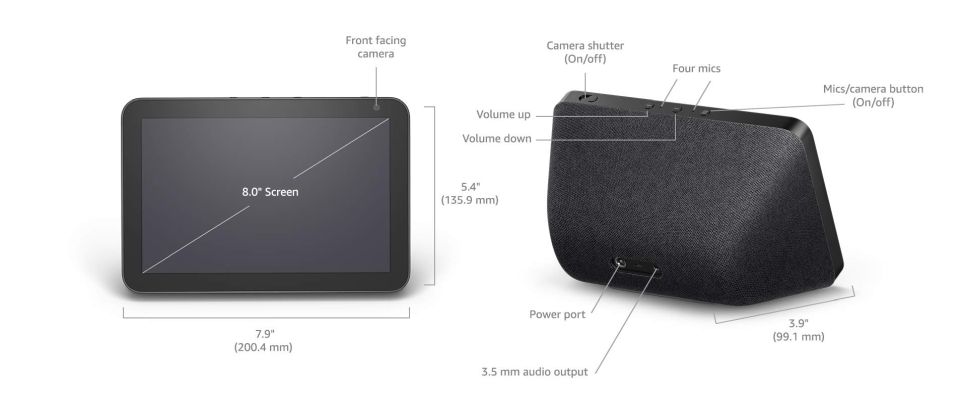 General
Model: Echo Show 8
Brand: Amazon
App Control: Yes
Touch Screen: Yes
Music Streaming: Yes
Control Home Devices
with Voice: Yes
Voice Assistance: Amazon Alexa
Display Type: HD
OS Compatibility: Android, iOS
Wi-Fi Enabled: Yes
Bluetooth: Yes
Product Details
Microphone: Yes
Colour: Black
Speaker Dimensions: 20 (W) x 13.5 (H) x 9.9 (D) cms
Weight: 1037 gram
Features: MediaTek MT 8163 Processor, Built-In Alexa, Stereo Sound
In The Box: 30 Watts Power Adapter Cable (4.9 ft.)
Warranty: 1 Year